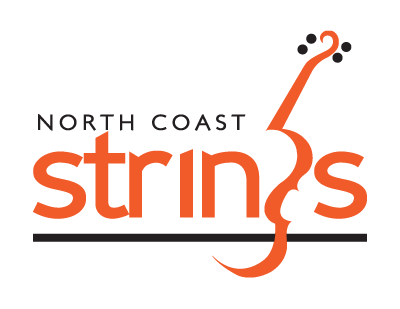 North Coast Strings is a musical ensemble designed to be an entry point for adults who want to learn to play a stringed instrument (violin, viola, cello, bass) or for those who have played in the past, but haven't picked up their instrument in a number of years.
The orchestra is hosted by the Museum of Making Music and directed by Paula Simmons.
About the Conductor
Paula Simmons received her bachelor's degree in Music Education from Viterbo College, a fine arts college in La Crosse, Wisconsin. And her Master of Music in Viola Performance from Florida State University in Tallahassee. Before moving to San Diego, she performed with the El Paso Symphony, the Pro Musica Chamber Ensemble in El Paso Texas, and the Jacksonville Symphony in Jacksonville Florida. Since moving to California, Ms. Simmons has freelanced extensively in the San Diego area and the Baja with a variety of orchestras, chamber ensembles and guest performers including Starlight Theatre, San Diego Comic Opera, San Diego Chamber Orchestra, Orquestra de Baja, Camarata de Ensenada, the Bolshoi and San Francisco Ballet, The Moody Blues, Johnny Mathis, Smokey Robinson, Burt Bacharach, Dion Warwick, Natalie Cole, and Michael Crawford. For several years Paula was also the primary orchestra conductor of the Civic Youth Orchestra Organization.
The William & Violet Saxton Music Library
The North Coast Strings program at the Museum of Making Music has received generous support from the Saxton Family Foundation. This support enabled the Museum to create the William & Violet Saxton Music Library. Honoring violinist William Saxton, the library features nearly 200 beginner, intermediate and advanced musical works that the North Coast Strings use for their rehearsal and performance repertoire.